About the Founder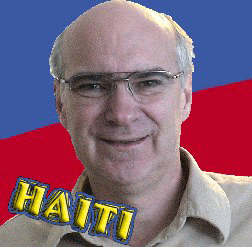 My name is Curtis Blanchet and this ministry is dedicated to Jesus Christ our Lord and Savior and the faithful Christians that serve Christ around the world who endure hardship and sacrifice their lives to fulfill their callings in Christ no matter what the cost. I believe that God is calling us believers to help them as the body of Christ to ease their efforts in the area of finances and other needed resources so that they can do what Jesus has called them to do to reach the world for Him bringing them into eternity with Him and to teach them to follow His commandments here on earth. These are the people that God has called them to encourage, equip and mobilize His body to glorify His name on earth. They need our help as loving brothers and sisters in Christ to do what God has called them to do.
I know the sacrifices that they have to make on a daily basis in the areas of health, finances and family struggles to fulfill their callings. I accepted Christ in 1984 as a house painter and drug addict. Since 1989 I have been a self-supported minister and missionary: pastoring and working with groups like World Vision and Youth With A Mission (from 2002 - 2013), etc. to be faithful to Christ my Lord and Savior. I now drive charter bus and work on Hopeline Christian Society to help those living in poverty around the world.
Since then my goal with Hopeline Christian Society has been to start a new era in missions to help support so these friends of mine and yours to serve Christ better by allowing them to spend more of their precious time seeking God, reaching the lost and "Encouraging, Equipping and Mobilizing Christians in the Pursuit of Living the Two 'Great Commandments' and the 'Great Commission' Locally and Globally."
How It Works for Those who Want a Life In Missions...
Thank you for joining us in Gods mission to reach the world for Christ.
Your brother in Christ,
Curtis Blanchet
…as His divine power has given to us all things that pertain to life and godliness,
through the knowledge of Him who called us by glory and virtue…
2 Peter 1:3