How It Works for Those who Want a Life In Missions...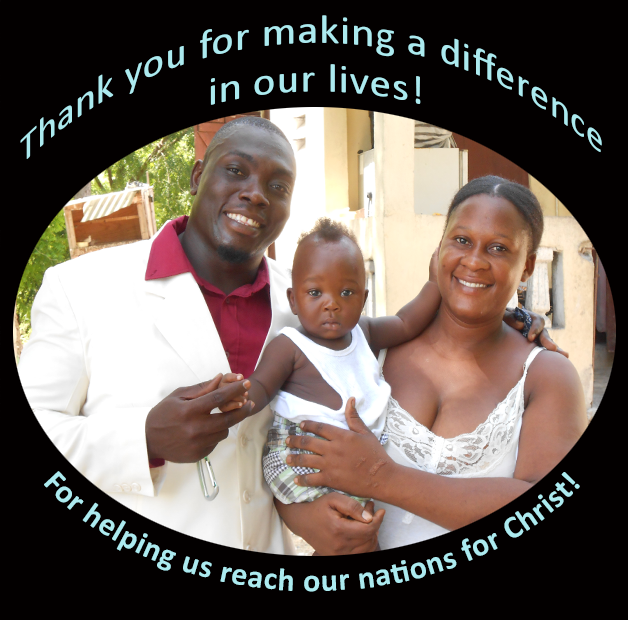 Hopeline Christian Society (HCS) desires to help Christians who want to be involved and stay involved in missions in 2 ways:
First, we personally help support several missionaries in Christian Missions organizations and Independent Christians who wants to fulfill their calling in Christ on the mission field. This is based on how much we can raise monthly as a Christian community to help these servants of Christ. We help mostly independent 3rd world missionaries as well as those in organized missions' groups. We mostly ask for only $10/month to help, however some desire to give more. Hopeline Christian Society never solicate more from our donors to give more than they presently give.
Secondly, we want to help Christian believers raise their own support. This is much like how most missions' organizations operate.
The benefit of Hopeline Christian Society is that in both ways of our missionary support is that the money follows the missionary, not the organization or mission field.
For example:
If you are a part of an organization like Youth With A Mission, Campus Crusade for Christ or Samaritans Purse, etc. and you change from one mission organization to another mission organization or became an independent missionary your support stops. If you raised support for 15 years and then change ministries, your support stops. With HCS as long as you remain in Christian missions the money follows you and not the previous organization you were in. You can serve God in any creditable organization you choose and raise your own support through HCS as long as we qualify you.
The way it works with HCS it is like you are your own 501(c)(3) charitable organization under the banner of Hopeline Christian Society giving you more stability and independency in your support. Giving goes to HCS and then to you. We provide the donor with a US charitable tax receipt that you cannot do on your own. We also verify that you are doing your missions calling for Christ and are accountable as a missionary and provide the donor with the knowledge of your service to Christ.
You can also personalize how you raise your support. You can do it the normal way of raising monthly support or you can develop a savings account over time that can help you in the future, or a combination of both.
Hopeline Christian Society tries to help you and other less fortunate missionaries by keeping a small portion of our income to help others. We have no paid staff out of our income and presently none of our less than 5% administration comes out of any support or member's income.
Thank you for joining us in Gods mission to reach the world for Christ.
Your brother in Christ,
Curtis Blanchet
…as His divine power has given to us all things that pertain to life and godliness,
through the knowledge of Him who called us by glory and virtue…
2 Peter 1:3
About the Founder

Contact